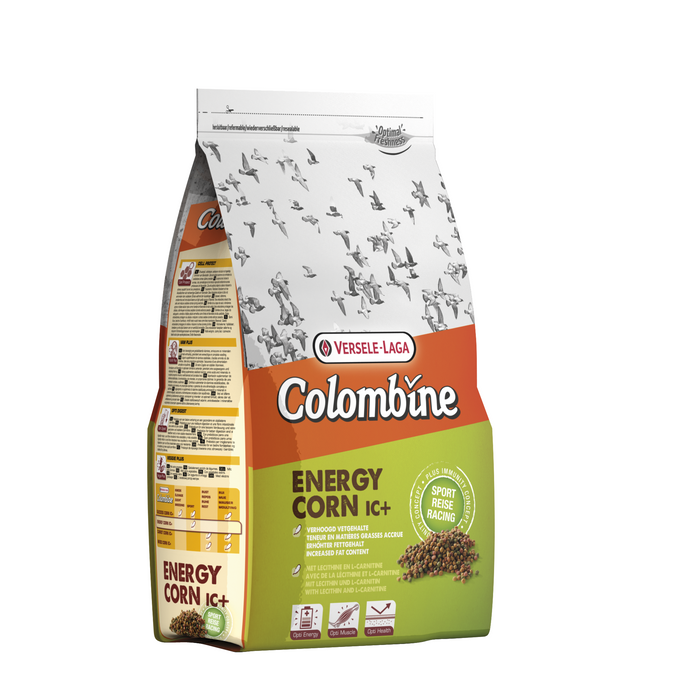 Versele-Laga Pellets Energy Corn 3kg
by Versele-Laga Colombine
Extruded energy pellet for the racing season.
Energy Corn I.C.+ is a pellet rich in fat, easily digestible (precooked) especially developed to increase the energy percentage of the grain mixtures in a scienti cally justi ed manner. Energy Corn I.C.+ supplies vitamins, minerals and amino acids. Especially Cholinee, vitamin E and selenium are highly dosed because of their liver and muscle protecting function.
In addition, Energy Corn I.C.+ contains proteins with a high biological value, enriched with essential amino acids (Methionine, Lysinee). During the racing season it is recommended to administer Energy Corn I.C.+ together with Oropharma Carmine.