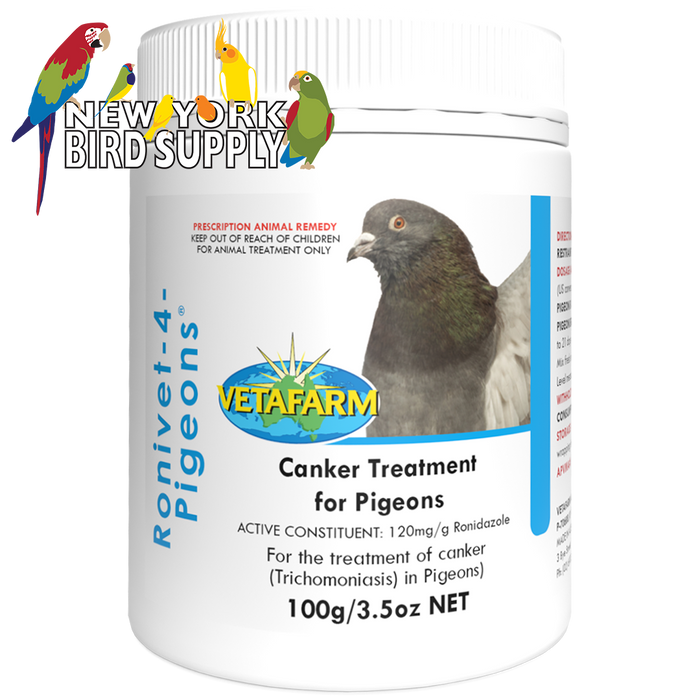 Vetafarm Ronivet-4- Pigeons 100 g
by Vetafarm
PRODUCT DESCRIPTION
Key Features:
Considered the safest medication for use in birds when treating canker (Trichomoniasis) does not cause nerve damage.
Recommended For:
For the treatment of canker (Trichomoniasis), Hexamitosis and Giardiasis in pigeons.
DIRECTIONS
Mix 4g in 8L (1 tsp per 2 gal) of drinking water and treat Pigeons for a 7 day period.
ADDITIONAL INFORMATION
Active Constituents:
120mg/g Ronidazole.
Sizes:
3.5oz/100g (Item #70547)
Storage:
Store in a dry area below 30C.