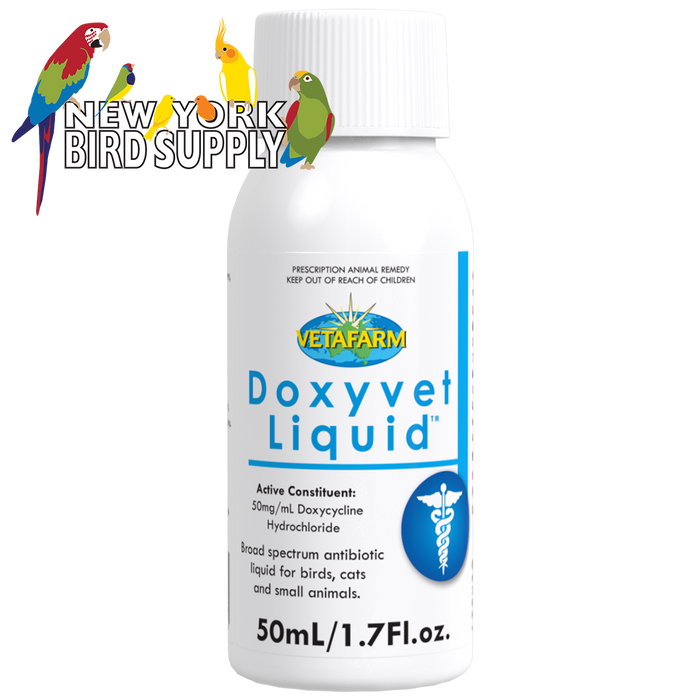 Vetafarm Doxyvet Liquid 50ml
by Vetafarm
PRODUCT DESCRIPTION
Key Features:
Doxy-vet has activity against gram-positive and gram-negative bacteria as well as Rickettsia, Chlamydia, and Mycoplasma. Susceptible bacteria may include Staphylococcus, Streptococcus, E. coli, Haemophilus, Clostridium, Listeria, Bacteroides, Bordetella, and Klebsiella.
Recommended For:
Birds, guinea pigs, hamsters, rabbits, cats and other small animals.
DIRECTIONS
1mL per 100mL of drinking water (1 tsp per 3 Fl.oz).
After Doxy-vet treatment give Synbiotic to stimulate normal gut flora.
ADDITIONAL INFORMATION
Active Constituents:
50mg/mL Doc hydrochloride.
Sizes:
1.7 Fl.oz/50 mL (Item #70461)