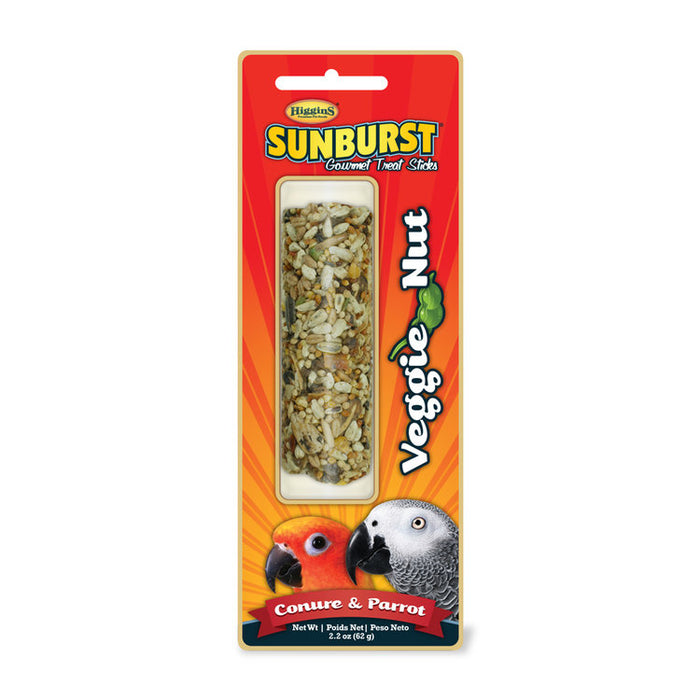 Higgins Sunburst Stick Veggie Nut For Conures & Parrots 2.2oz
by Higgins
Sunburst® Veggie Nut brings together select vegetables and nuts your bird loves! Great for Conures and all Parrots, Veggie Nut contains cashews, green peas, carrots, and almonds.  
INGREDIENTS
Safflower, Sunflower, Cashews, Green Peas, Soybeans, Flaked Carrots, Almonds, Red Millet, Corn, Wheat, Oats, Gum Acacia, Honey, Sugar.
FEEDING GUIDELINES
Place the Sunburst® Gourmet Treat Stick in your pet's cage in an area that is easily accessible. Attach treat stick to the cage by twisting the wire fastener around a horizontal bar. Discard wire once treat stick has been eaten.