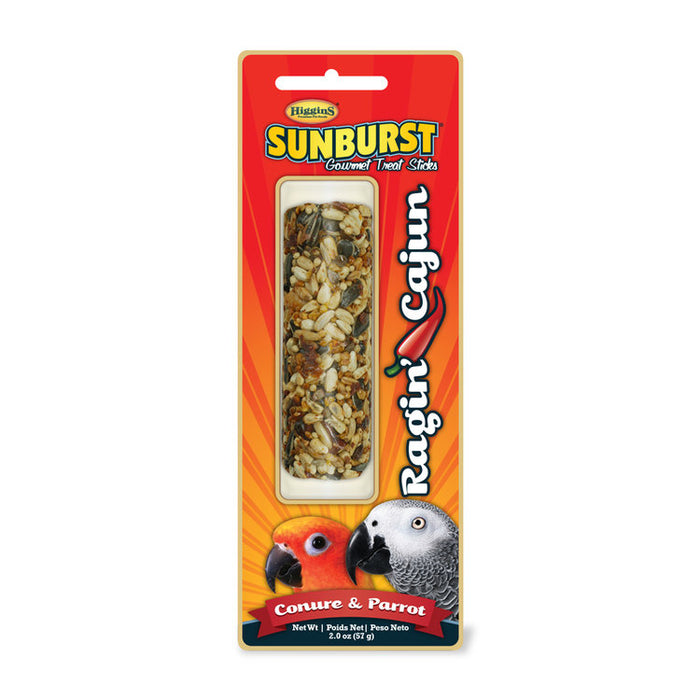 Higgins Sunburst Stick Ragin Cajun For Conures & Parrots 2oz
by Higgins
Sunburst® Ragin' Cajun is a spicy and nutty taste of the Bayou! Great for Conures and all Parrots, Ragin' Cajun contains red peppers, cashews, and a premium array of seeds.
INGREDIENTS
Safflower, Sunflower, Red Peppers, Garbanzo Beans, Cashews, Oats, Wheat, Gum Acacia, Honey, Sugar.
FEEDING GUIDELINES
Place the Sunburst® Gourmet Treat Stick in your pet's cage in an area that is easily accessible. Attach treat stick to the cage by twisting the wire fastener around a horizontal bar. Discard wire once treat stick has been eaten.