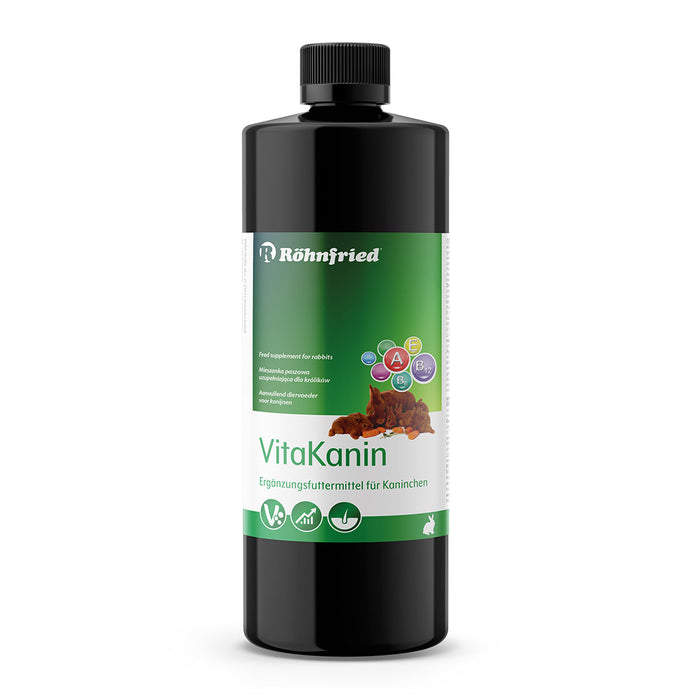 Rohnfried VitaKanin 500 ml
by Rohnfried
Description
VitaKanin is a vitamin concentrate optimally tailored to the needs of rabbits, which specifically compensates for deficiency symptoms and supports the animals in stressful phases, such as before and after exhibitions. In this way, the rabbits are supplied with important vitamins in all phases of life, which are particularly important for breeding, growth, coat change, and also for the development of an optimal immune system.
1 ml per liter of drinking water 2-4 times a week
Before and after exhibitions: 4 times a week
When rearing the young: 2 times a week
When changing fur: 4 times a week
2 weeks before putting them together: 3 times a week
 Note:  VitaKanin may also be fed to lactating rabbits.
VitaKanin can be mixed into the water together with ph-Optimal or - especially in times of stress - with ph-Optimal KaninFit.
Due to the higher content of vitamins compared to complete feed, this supplementary feed may only be fed daily with increased performance requirements in the quantities listed.