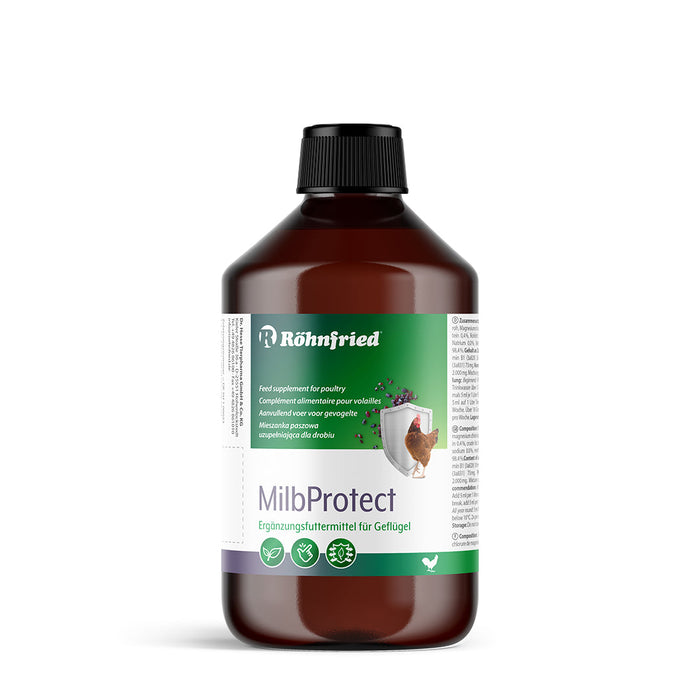 Rohnfried MilbProtect 500 ml
by Rohnfried
Description
MilbProtect is a liquid feed supplement that can reduce stress with high-quality herbal extracts (2.5%). It stimulates the appetite and is also ideal as a supplement for animals suffering from a serious infestation of ectoparasites, such as poultry mites. Consequently, there is a risk of stress responses, ranging from feather picking to a curtailment of egg production. Water and feed intake are often severely affected and there is a risk of deficiency symptoms. MilbProtect boosts the appetite, thus contributing to the well-being of the animals.
Storage: Do not store above 25°C and store in a dark place.
Feeding recommendation
At the start: Shake the bottle vigorously. Add 5 ml per 1 liter of drinking water for 5 days. After a 5 day break, add 5ml per 1 liter of drinking water again for 3 days.
All year round: 5 ml to 1 liter of drinking water
1x per week below 10 degrees Celsius
2x per week over 10 degrees Celsius
3x per week over 20 degrees Celsius