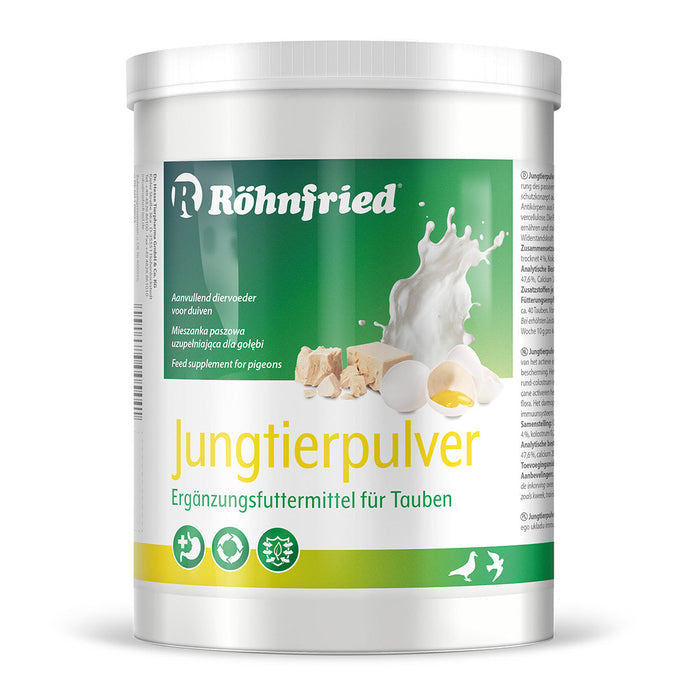 Rohnfried Jungtierpulver 500 g
by Rohnfried
Description
Jungtierpulver 
stimulates a passive and active immune system and protects the intestine.

 

It is rich in essential amino acids with immunologically active antibodies from cow colostrum and yolks, Torula yeast, dry garlic, and powdered cellulose to stimulate the work of the intestines.

 

Beta-glucans activate immunity, and probiotic ingredients nourish and stabilize the intestinal flora.
Jungtierpulver
 

increases the surface of the intestine and thus increases the body's resistance because 70% of the immune system has its roots in the intestine.
After the competition flight:
during 1-2 meals 20 g per 1 kg of feed or approx. 40 pigeons
during 2-4 meals 10 g per 1 kg of feed or approx. 40 pigeons.
during the breeding, training, or molting season, 4-5 times a week, 10 g per 1 kg of feed.