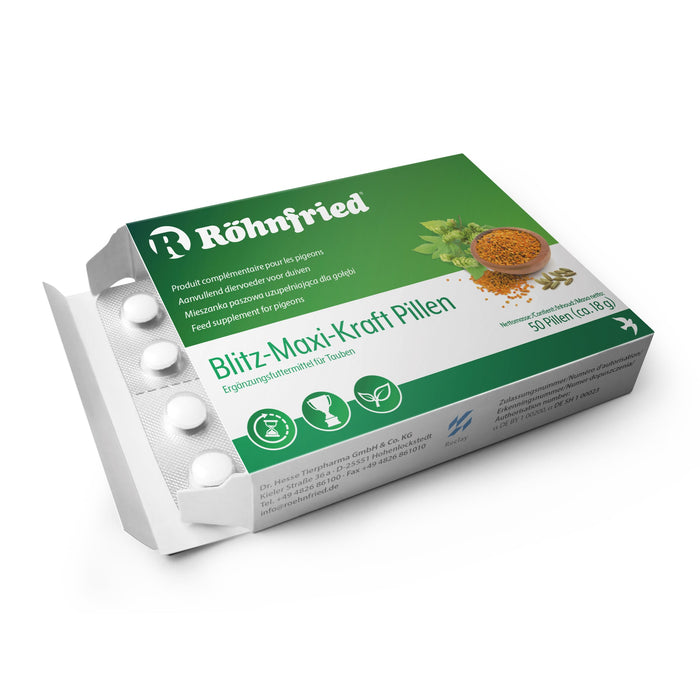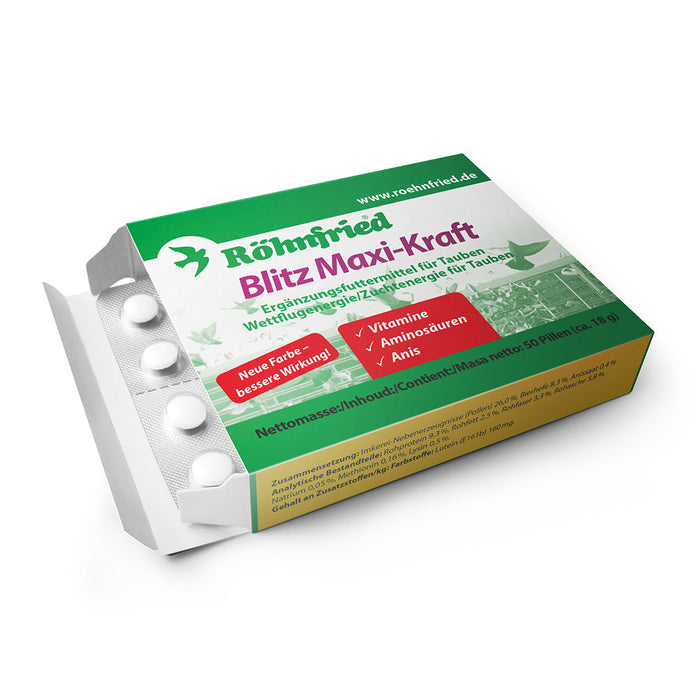 Rohnfried Blitz Maxi-Kraft 50 St.
by Rohnfried
Description
Blitz Maxi-Kraft Pillen
Blitz-Maxi-Kraft pills are a combination of natural amino acids, pollen, and anise. The importance of Blitz-Maxi-Kraft lies in the special processing because the combination is released until several hours after administration.
Nett mass: 50 Pillen (ca. 18g)
Feeding recommendations
Short distance: 2 pills before basketing
Middle distance: 2  pills before basketing
Long-distance: 2 pills on the day before basketing and 2 pills at basketing
Breeding: young birds get 1 pill from the 10th of the 30th day of their life 1 pill. Furthermore, they get 1 pill every three days. 
Storage properties: Cool, stored dry, and protected from light.