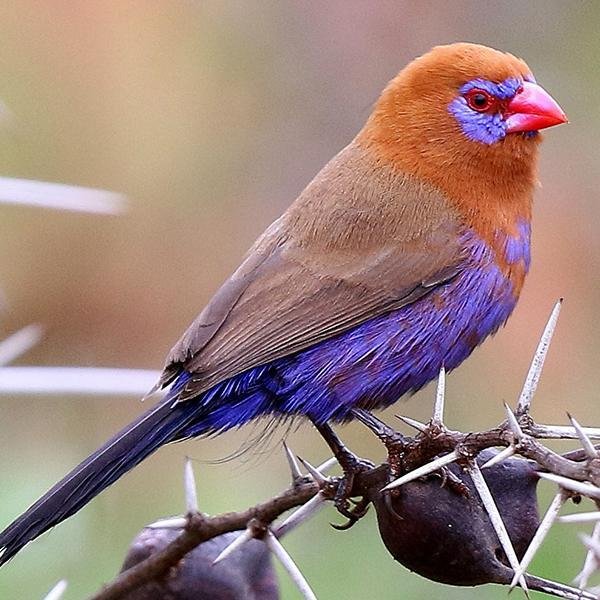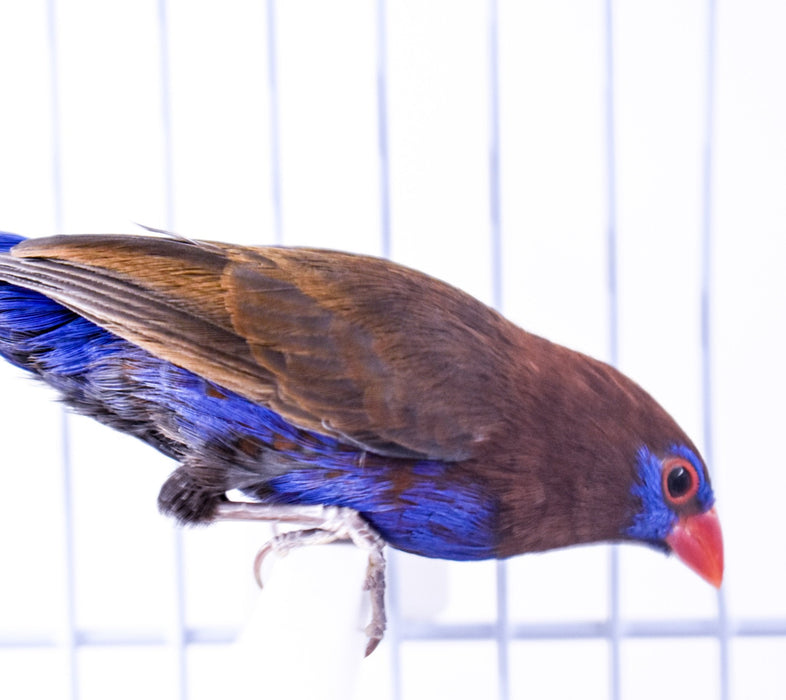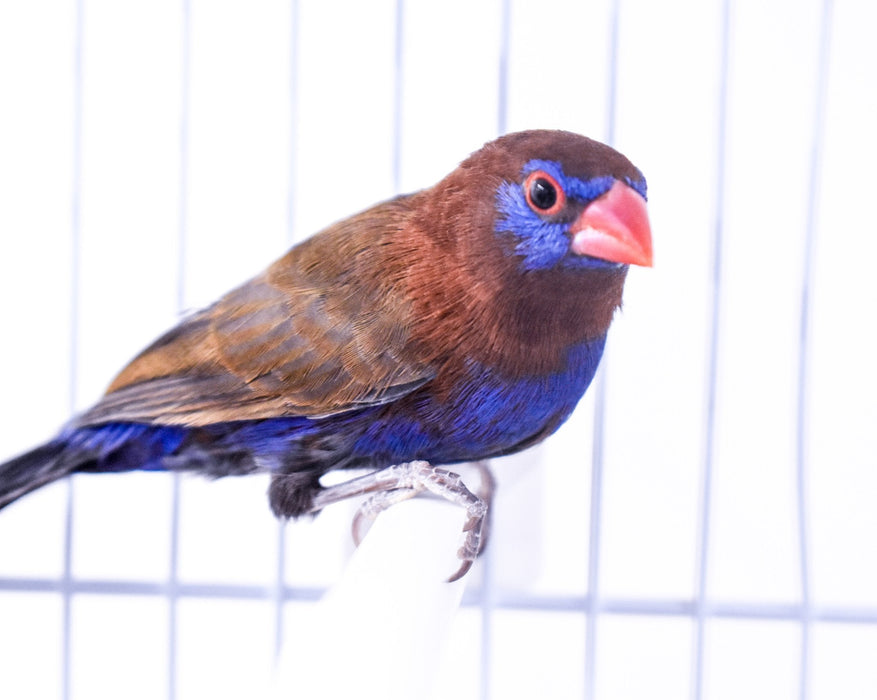 Finch Purple Grenadier Male
by Birds For Sale
Description: The Purple Grenadier (Uraeginthus ianthinogaster) is best known for its vivid color and beautiful song, which is described as "a high, thin chit-cheet tsereea-ee-ee tsit-tsit, or cheerer cheet tsee-tsee sur-chit." Purple Grenadier Finches for sale are an Estrildinae which may have originated in India and dispersed thereafter (towards Africa and Pacific Ocean habitats). 

Disposition: The Purple Grenadier Finch are generally peaceable, but tend to be aggressive toward closely related species such as the Cordon Bleu Finch.
Size: The length of the Purple Grenadier Finch averages 13.3 cm (5.25 in). All ages and sexes have a black tail, and adults have a red bill. The male Purple Grenadier Finch has a cinnamon-colored head and neck with a blue patch surrounding the eye. The rump of the Purple Grenadier Finch is purplish-blue and the underparts are violet-blue with variable rufous patches. The female is smaller and mostly cinnamon brown with white barring on the underparts and silver-blue eyepatches. Juveniles are like females but mostly unbarred tawny-brown with a reddish-brown bill. 
Breeding: Purple Grenadiers breed during the rainy season. Southern Kenya: March-April. Northern Tanzania: December-February. Australia (in captivity): February-July
Diet: Classic Finch Seed, Dried Egg Food, Mineral Grit, Herb Salad