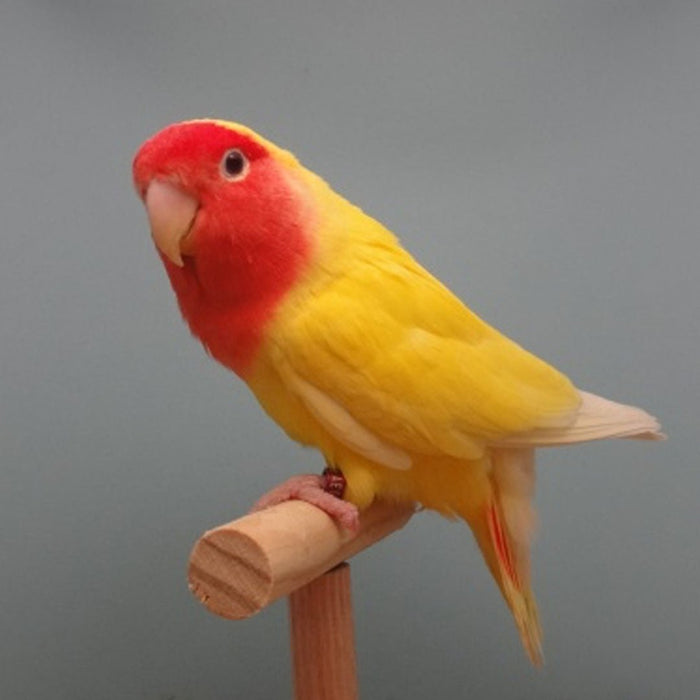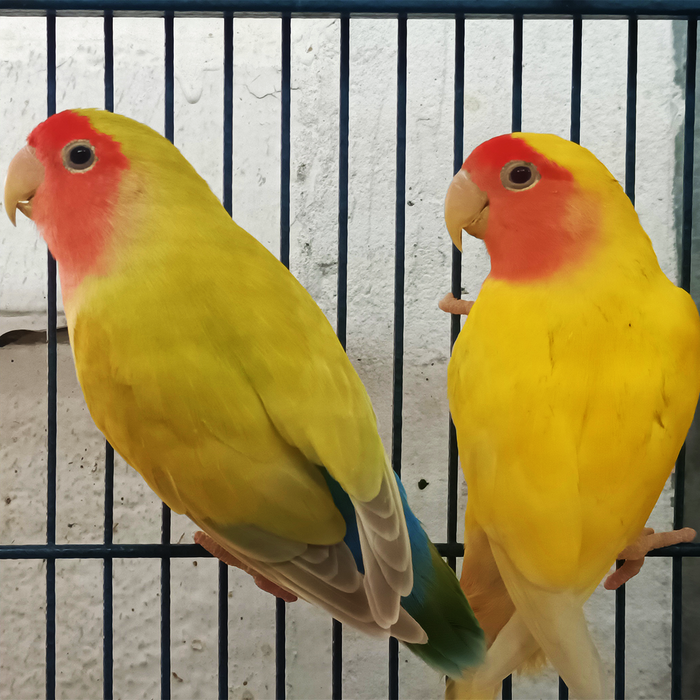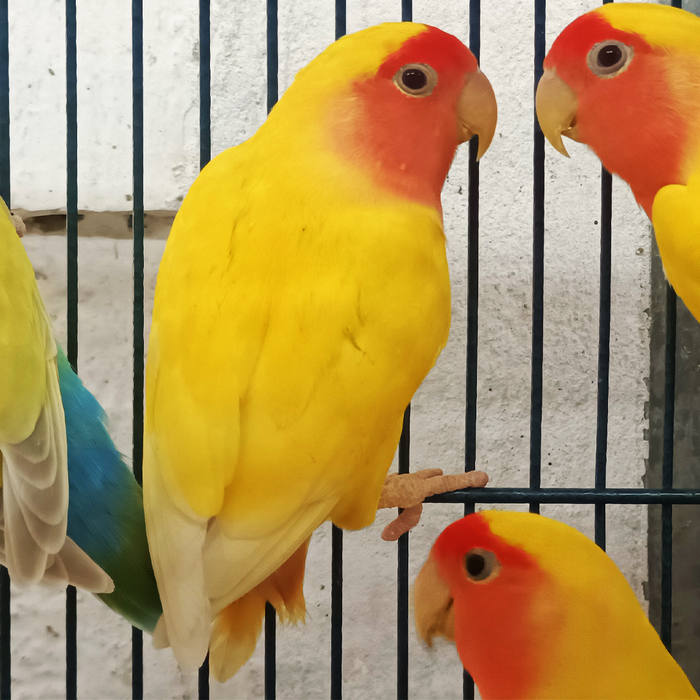 Lovebird Lutino Male
by Birds For Sale
Lovebirds might be small but they are bold, inquisitive, curious and always on the go. Many people believe lovebirds come in pairs because they are often see photos of two lovebirds cuddled up against one another. No doubt, a lovebird often forms a deep bond with another lovebird. Potential owners should be aware, however, that a lovebird pair might choose not to interact with people, as they will be thoroughly focused on each other. A single lovebird companion needs plenty of social interaction with the people in his/her life, as well as plenty of busy work in the form of toys and safe items to chew up and destroy. A female lovebird can become highly defensive of her territory (cage).
These Lovebirds are frequently named by their color mutation - such as Lutino (yellow) Lovebirds, Pied lovebirds, Violet lovebirds, White-Face or Orange-Face lovebirds. The experts will "mix and match" pairs to produce either the perfect specimen or possibly to develop a new mutation.
Lovebirds range in size from just over 5 inches to just over 6½ inches, which makes them among the smaller parrot species. Lovebirds have short, blunt tail feathers, unlike budgies ("parakeets"), which have long pointed tails, and lovebirds are also stockier.