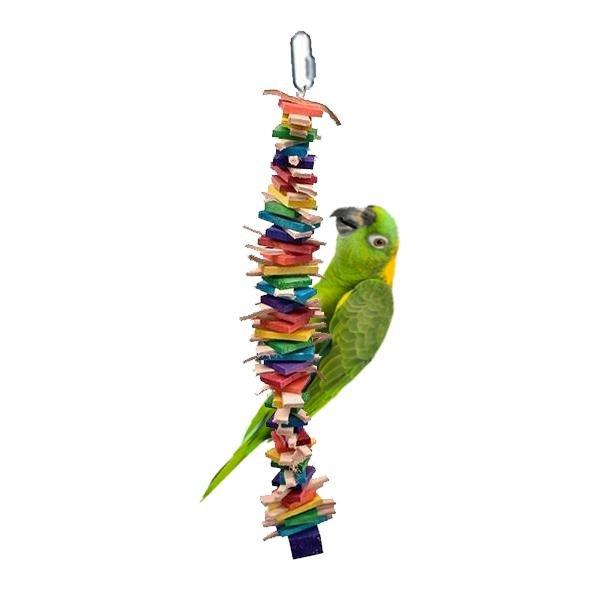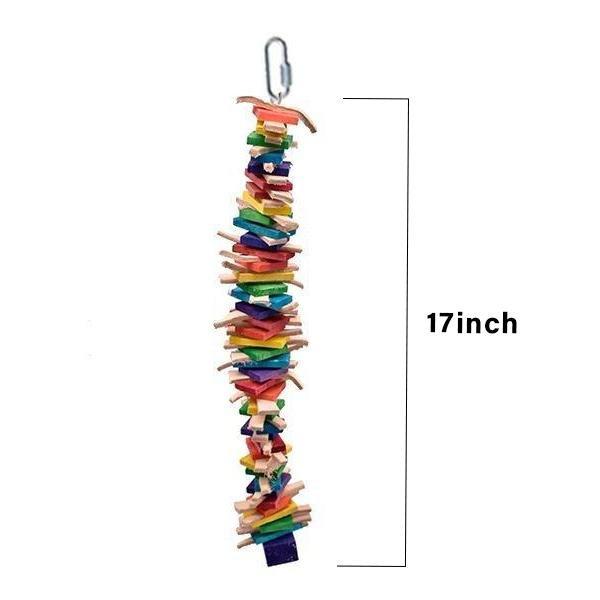 JS2 17" Boing
by J.S.Toys
Toy is Flexible and can be used in many different ways.
Great for Small to Medium birds.       
Non-toxic and safe natural wood and leather strips, high quality of materials. It's an ideal exercise toy for birds!
Sturdy and flexible wood and leather hanging toy with hook. Lively multi color wood blocks.
Birds toy ideal for swinging and climbing. Adds fun to feeding birds.
Reusable, durable, practical, good elasticity. A great gift for your pet, your pet will like it very much.
Toy is flexible and can bend.