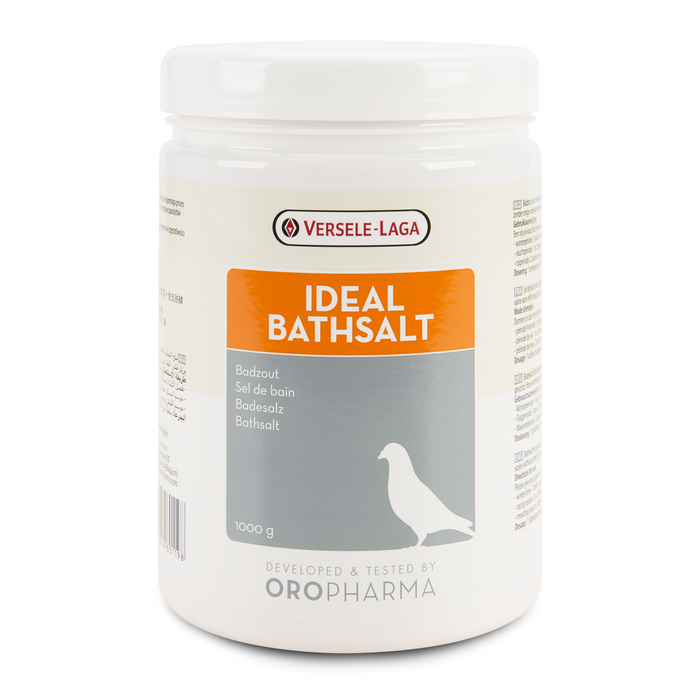 Oropharma Ideal BathSalt 1000 g
by Oropharma
Oropharma Ideal Bathsalt is an orange bath salt. This care product makes the feathers supple, relaxes the muscles, promotes down moult and removes flakes from the skin. Often copied, never equalled. Everyone knows that pigeons like to bathe and also need it. Regular bathing is essential for maintaining the feathers. Adding Ideal Bathsalt to the bath water gives the pigeons supple feathers and helps them to maintain the strength and water-resistant function of the plumage.
1 tablespoon of Ideal Bathsalt per 10 litres of water.

Winter season: 1 bath a week.
Racing season: 1 or 2 baths a week.
Moulting period: 2 baths a week.
Give a free and cold bath, preferably in the morning. Make a warm bath obligatory after the race.
Freshen the solution after each bath.