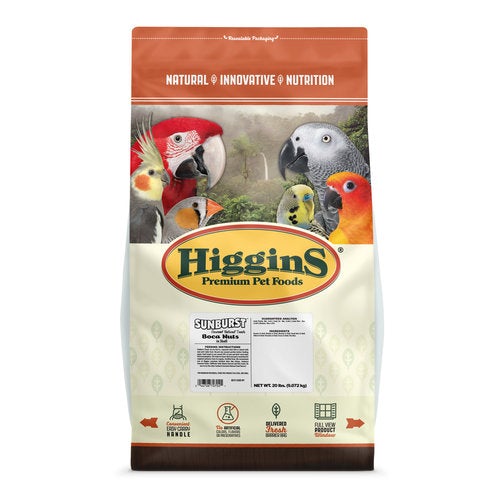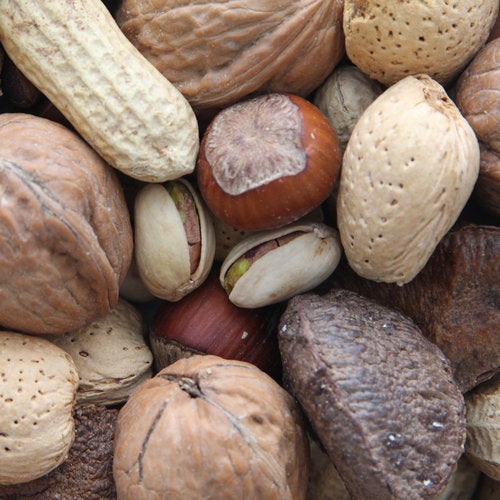 Higgins Sunburst Treats Boca Nuts in Shell 20 lb
by Higgins
Sunburst® Gourmet Natural Treats for birds are an assortment of fun, healthy, natural snack mixes that supplement your pet's regular diet. Boca Nuts for Parrots and Macaws is a blend of assorted, fancy, shelled nuts with premium dried fruits and more to add variety to your pet's daily diet.
INGREDIENTS
Peanuts, Walnuts, Almonds, Brazil Nuts, Hazelnuts, Pistachios, Pecans, Pine Nuts
FEEDING GUIDELINES
Sunburst® Treats can be fed in a separate treat dish or mixed with your pet's daily food. Discard any unused portion before feeding again. Feed treats to not exceed 20% of your pet bird's total daily food consumption. This helps ensure that your pet is receiving the required nutrients from its regular diet. We recommend one of Higgins® premium diets like inTune®, Sunburst® Gourmet Blend, Safflower Gold®, Mayan Harvest®, and Vita Seed®. Be sure to try all the Sunburst® Natural Treat flavors!