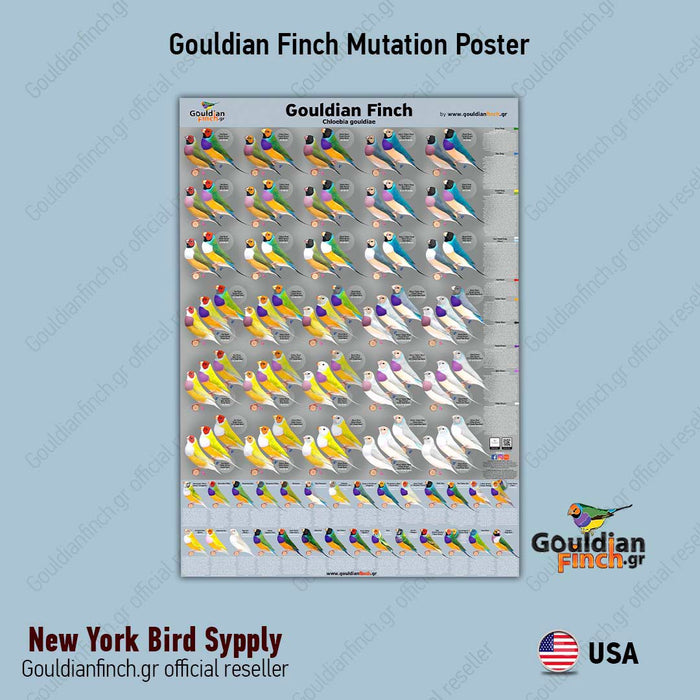 NEW Gouldian Finch Mutation Poster
by New York Bird Supply
All posters are high-quality POSTERS printed in highest resolution on velvet illustration paper.
It is Nice Gift for Finch lovers and Breeders! 
CONTENT
1 Large poster, 70x100cm (27,5 x 39,3 inches), with all basic Gouldian Finch Mutations and Combinations. The poster includes 100 Birds showing both Male and Female for each mutation!
Despite the basic mutations some Rare Mutations and Modification like Melanistic, Blue Head, Seagreen, Ino, Australian Yellow, Halfsider etc, included as well.