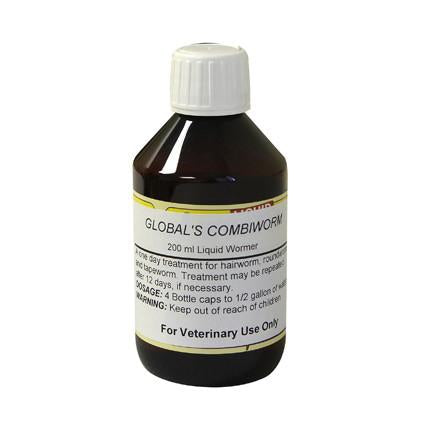 Global Dac CombiWorm Liquid 200 ml
by Dac
Liquid wormer for treatment of hair-and roundworm infections.
When do you treat your animals:
as a routine, after moult
if you buy new birds
in case of worminfections
Don't give during coupling, feeding the youngsters and birds younger than 14 days old.
Suitable for application in the drinking water.
DOSE:
- 2 measuring caps (16 ml) per litre of drinking water for 2 days.
PACKAGING:
- bottle 200 ml.