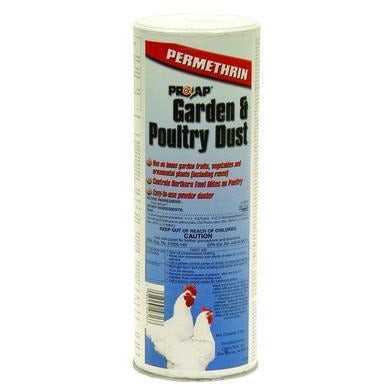 Garden and Poultry Dust
by Prozap
PROZAP® POULTRY GARDEN DUST IS USED TO AID IN THE CONTROL OF:
For floors, roosts and interior surfaces: apply 1 lb per 40 square feet.
To control northern Fowl Mites: use 1 lb per 100 birds.
Sprinkle around doors, windows, cracks, crevices, and ant hills. Do not apply directly to eggs or nest litter. Do not contaminate feed or water.