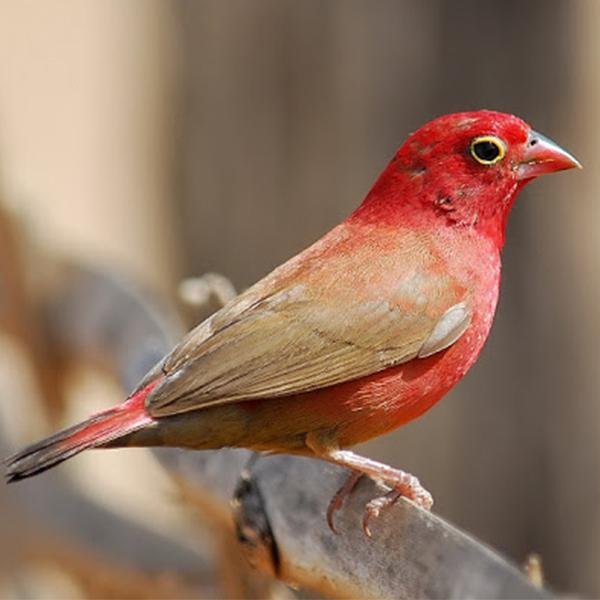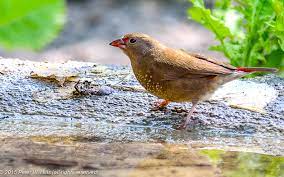 Finch Fire Red Billed Male
by Birds For Sale
Description: The small, gregarious Red-billed Firefinches for sale (Lagonosticta senegala) are beautiful African finches with gorgeous scarlet plummage on the male, and brown underparts on the female. Firefinches belong to the order of Passeriformes, family Estrildidae, genus Lagonosticta (from the Greek "lagonos" meaning flank and "sticta" meaning spotted) and are restricted to the African continent. There are 12 recognized species of Firefinches, but the Red-Billed Firefinch is one of the few entirely red-colored birds available to aviculturists. 
Size / Weight: Including their tail, the Red-Billed Firefinch is less than 12 cm (4.72 in) in total length.  
Temperament: Firefinches are quite amiable towards other finches and small softbills, and are excellent candidates for mixed-species aviaries.  Their even temperament allows for colony breeding. Although somewhat shy in close confines, in large cages and aviaries they seem much more at ease and willing to show us a great many interesting behaviors.
Breeding: Fire finches are not aggressive birds and can be mixed safely with other species but breeding results are usually better when they are housed in small groups or as single pairs. Various species of fire finch can be housed together without aggression, but hybridizing can happen so just one species per enclosure is ideal.
Lifespan: 5-6 years
Diet: A high-quality Classic Finch Seed