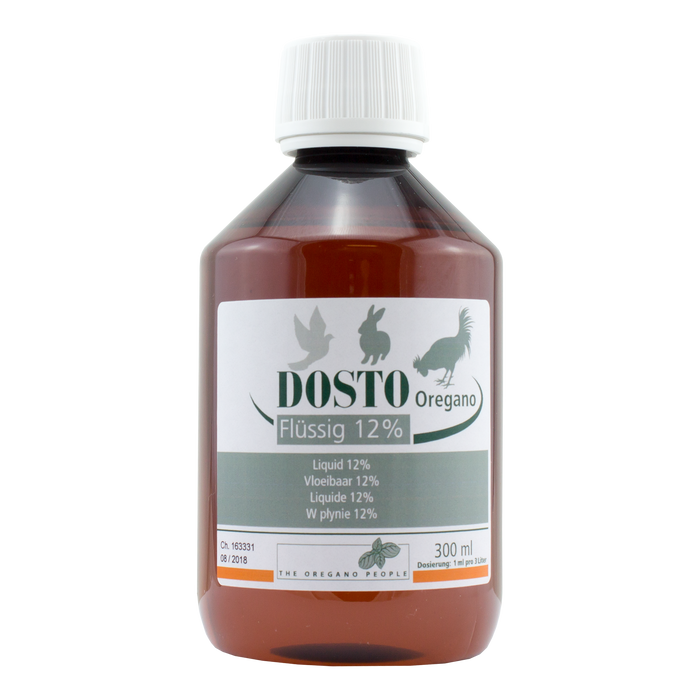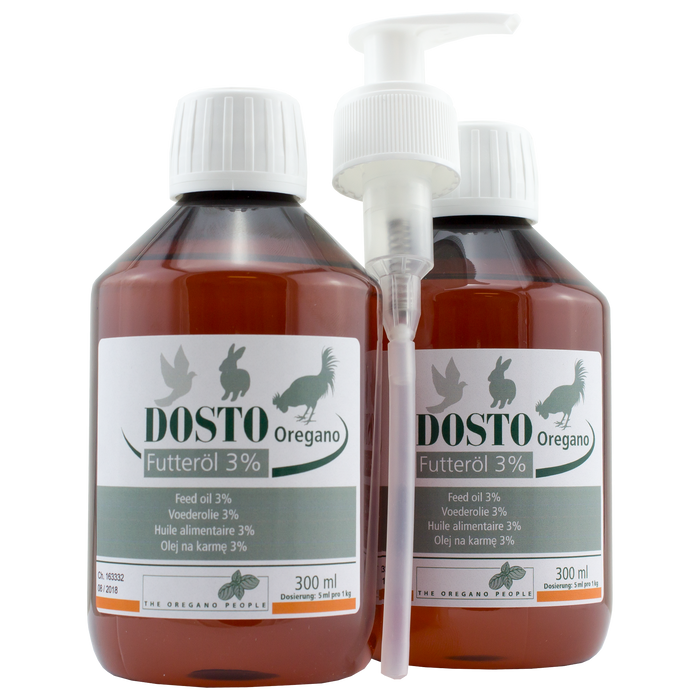 Dosto Oregano Liquid 12%--300ml
by Dostofarm
Description
NEW!!! Dosto-Oregano with a higher concentration of active ingredients and essential oils for healthy airways!
Dosto Oregano liquid 12%
The Dosto-Oregano Liquid 12% dosage is 1 ml to 3 liters water. Simple, inexpensive, and practical! You can add this liquid form to the pigeons drinking water daily. All of my pigeons also receive Dosto-Oregano Liquid 12% daily combined with Tollyamin in drinking water during molting. The result is a perfect moult with pigeons in new super plumage. Three times a week usage is enough during the wintertime. I recommend to continue giving the combination Dosto-Oregano Liquid 12% and Tollyamin daily after molting, the pigeons will come into great condition.
I use Dosto-Oregano Liquid 12% three times a week in the breeding loft. You can also do this daily – it doesn't matter if the pigeons are sitting on eggs or are feeding hatchlings here. The weaned young pigeons receive the liquid form daily in the drinking water. Add Quick (iodine and iron) twice a week. Via this combination, you will obtain highly preventive protection against the Young Pigeon Disease Syndrome. You may also deal with the young animal race with this simple method. You will marvel at how the youngsters will fly around the home.
Dosage
1ml per 3 liters of drinking water
Ingredients
Analytical components:
Raw ash.................. 1,1% raw fat.................... 0,2%sodium................... 0,4% moisture................ 14,2%
Composition:
1,2 propanediol, sodium chloride, potassium chloride
Sensory additives per liter:
A mixture of natural aromas 120.000mg (12%)
Notes
Close immediately after use (loss of aroma).
Keep dry and cool, but do not store below 10°C.
Additional information
Weight..........0.465 kg