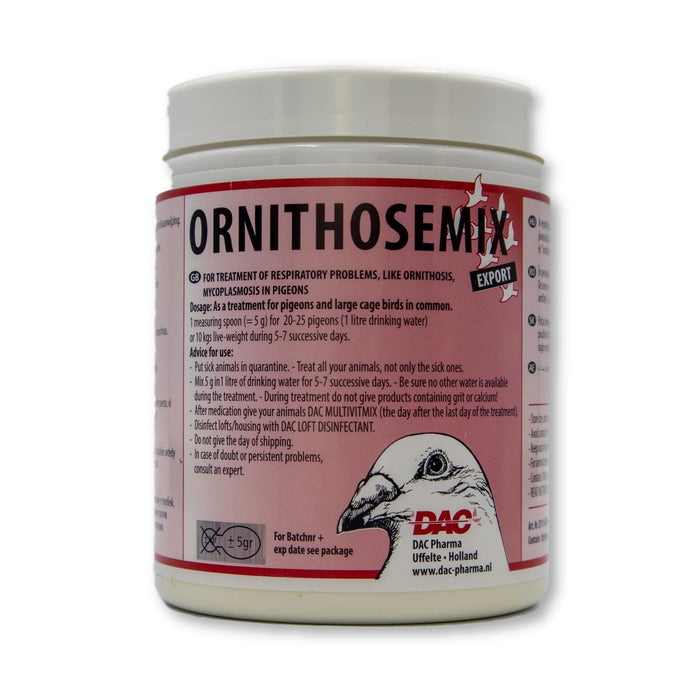 Dac Ornithosemix 100 g
by Dac
Ornithosemix 100 gr by DAC
 is a highly efficient compound for treating ornithosis and Coryza (Mycoplasmosis).
INDICATIONS:
Treatment and prevention of:
* Ornithosis
* Coryza
* Colibacillosis
* Sensitive pathogens cloortetraciclina.
COMPOSOCIÓN:
* Cloortetraciclina 5000 mg.
INSTRUCTIONS:
  - 5 grams per 1 ltr drinking water (20/25 pigeons) during 5 - 7 successive days.
  - In the drinking water: Dissolve the dose in water to drink pigeons to try for a day. Note that in hot weather drink more water.
  - At lunch: Moisten the seeds of cooperation with yogurt or with natural fruit juice and sprinkle the dose of medication.
FORMAT:
Pack of 100 gram