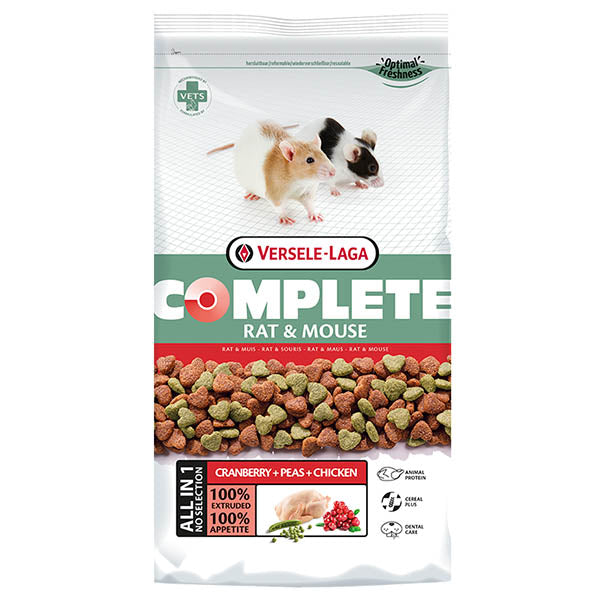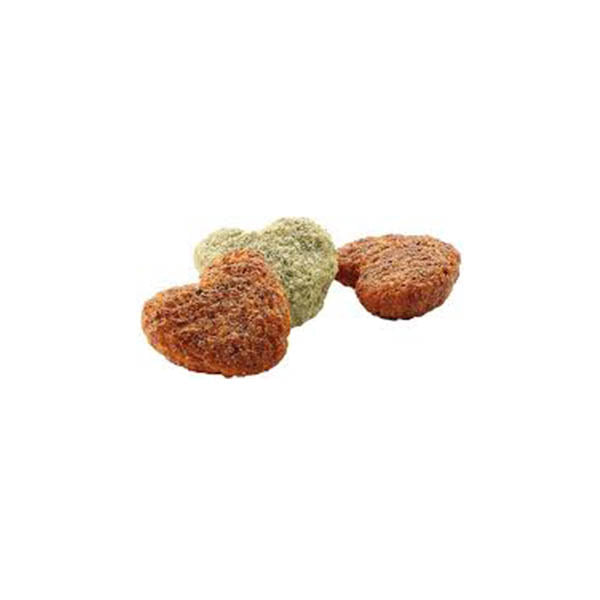 Versele-Laga Complete Rat & Mouse 4.4lb
by Versele-Laga
Protein-rich all-in-one extrudates for (dwarf) rats and mice
Versele-Laga Complete Rat & Mouse is nutrition without worries. The exceptionally tasty all-in-one pellets avoid selective feeding behaviour. That way your rat or mouse gets all essential nutrients and stays perfectly healthy. The food with chicken as natural source of animal protein and cereal for energy and vitality is especially tailored to the nutritional needs of rats and mice. The optimum texture of the pellets provide extra teeth cleaning and reduce dental plaque. Versele-Laga Complete Rat & Mouse is developed by veterinarians, based on advanced scientific insights.
All-in-one - prevents selective eating behaviour
With extra animal proteins (chicken), cereals and linseed for good ingestion and digestion
Enriched with peas and cranberries. Contains a.o. yucca to avoid unpleasant smells
Animal Protein
Contains chicken as a source of animal protein. A diet just like in the wild.
Cereal Plus
High share of cereals for a high starch content. Provides energy and vitality.
Dental Care
Dental cleaning thanks to the optimal texture of the chunks. Reduced dental plaque and improved oral hygiene.