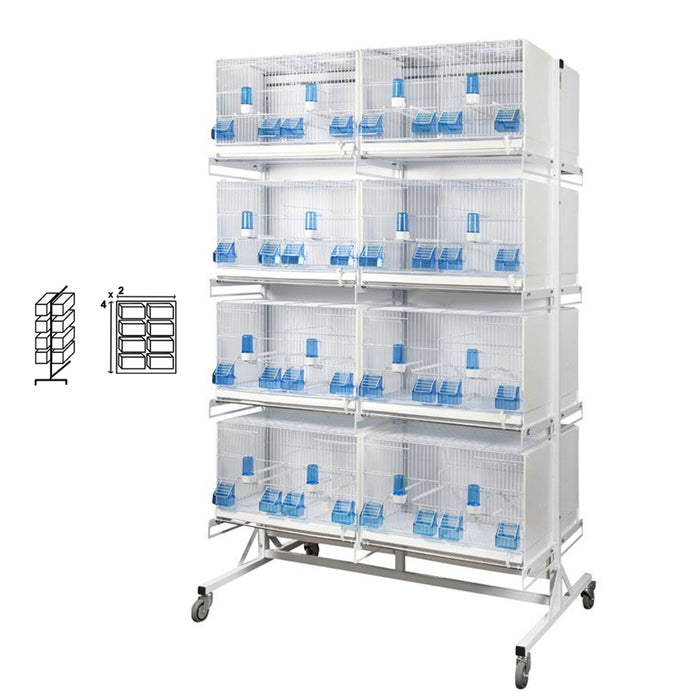 2GR Double Structure for Drawer's System 2x4 Breeding Cages Art. 347 FULL SET
by 2GR
Double structure for drawer's system 2x4 breeding cages
structure Item number: 347
Dim: 120 x 80 x 215h
Iron  painted frame compatible with our breeding cage code 317/Z and 317/B - 326/Z and 326/B with drawer's system. You choose what cages you would like to include into your set.
Sold with
16 full breeding cages
Blue seed cups
Blue water tubes
8 Piece Aviary System
Trolley set with wheels
 The perfect Breeder setup for your home.