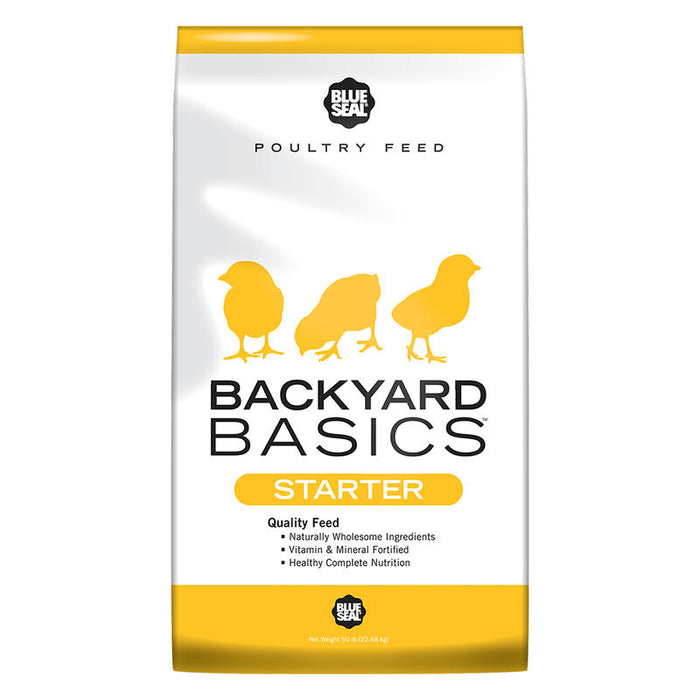 Blue Seal Backyard Basic Starter
by Blue Seal
Product Description
 Backyard Basics Starter is a complete, balanced 20% protein diet designed specifically for starting chickens.
 Features & Benefits
 Precisely Formulated
 Precisely Formulated — to address the specific needs of starting chickens.
Fortified
Fortified — with added amino acids, minerals and vitamins to promote healthy birds.
Complete Feed
Complete Feed — requiring no nutritional supplementation.
Crumble Form