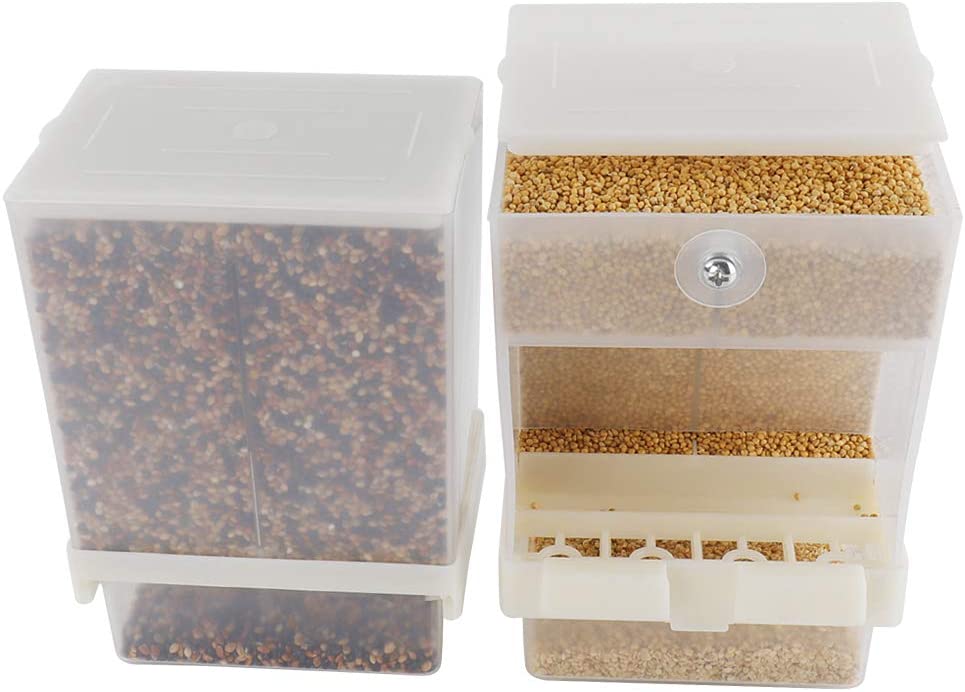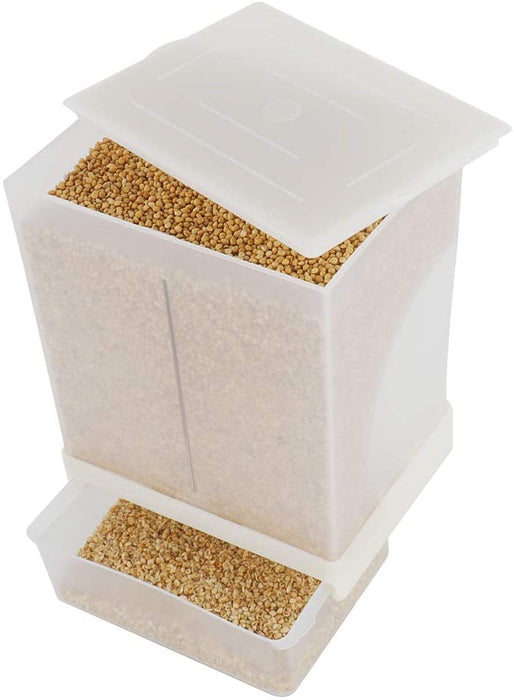 Automatic Bird Feeder
by Maker
Perfect size: 5.71*5.04*4.06 inch ,can hold 400g / 14oz Seed can be used for all small birds, such as parakeet, black phoenix, starling, starling, lovebird, cockatiel, golden silk Check the size of finches, small peacocks and other similar-sized birds before buying

◆The product adopts rigid acrylic board, which will never break without assembly, which is convenient and quick. The feeder could stock seeds about 7-15 days which depends on different birds.

◆No mess and no waste: it can effectively eliminate seeds and chaff. When your bird is eating, the lower notch can keep chaff and un-edible seeds in the tank, keeping the bird cage or room clean.

◆The feeder can be fixed on the outside or inside of the cage, and the lid can be opened for easy feeding. You can put foods that pet birds like, such as various grains and nutritious foods. But you can't put the big seed inside, it will get stuck under the box and fed.
4.7 L x 3.5 W x 4.4 H
5.1 L x  5.1 W x 8.4 H