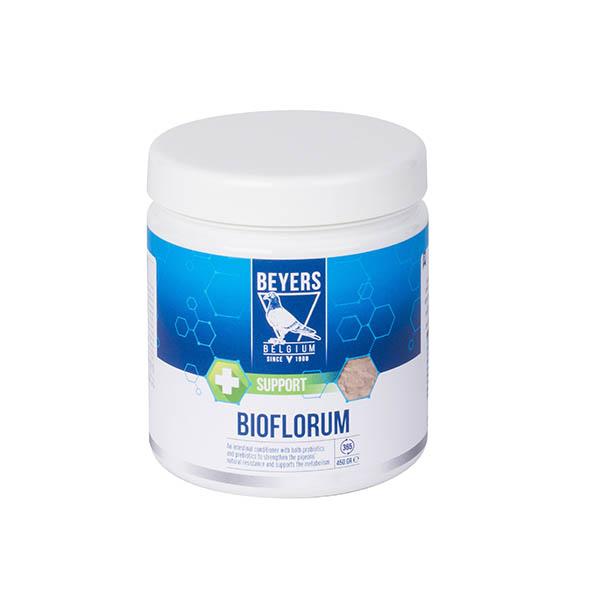 Beyers Bioflorum Plus 450g Probiotics and Prebiotics
by Beyers
Product Description
Bioflorum is an intestinal conditioner with both probiotics and prebiotics. Bioflorum contains Calsporin®, the only registered and therefore proven probiotic for pigeons. Bioflorum helps to strengthen the pigeons' natural resistance and also supports the metabolism. Bioflorum also contains dextrose to support the pigeons' fitness. Should be given twice a week throughout the entire year for a healthy intestinal flora, nice manure and extra energy.
NSTRUCTIONS
• 1 scoop (20 grams)/kg food, moistened with Garlic Oil, Energy Oil or Royal Jelly
• Give twice a week throughout the entire year
• Should not be mixed with drinking water!