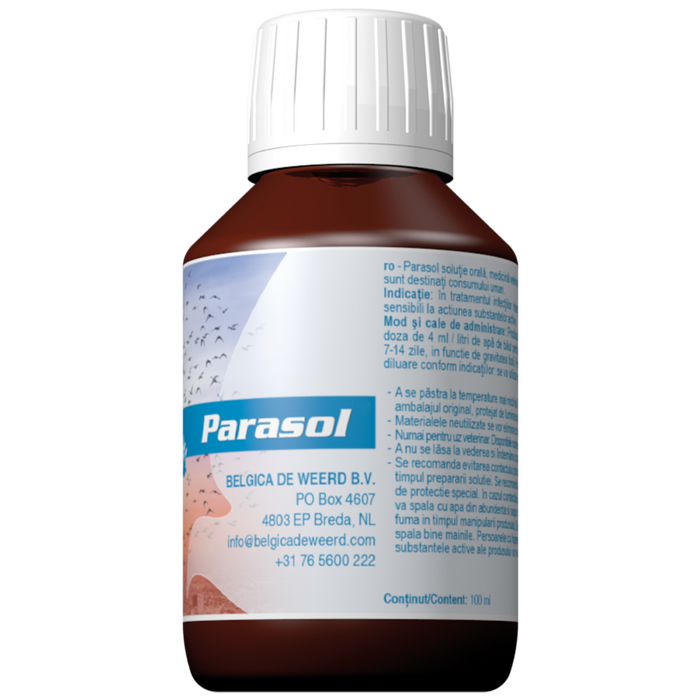 Belgica De Weerd Parasol 100 ml
by Belgica De Weerd
PRODUCT DESCRIPTION
Pharmaceutical form:
Oral solution.  
Target Animals:
Pigeon, not used for human consumption.  
Indications:
For the treatment of intestinal infections caused by pathogens sensitive to the active substance.  
Instructions:
Oral administration, 4 ml in 1 litre of water for 20 pigeons for 7 to 14 days, depending on the severity of the disease. Refresh medicated drinking water every morning.
Storage conditions:
Store in original package, not above 25° C, protected from direct sunlight.  
Packaging:
Bottle of 100 ml.