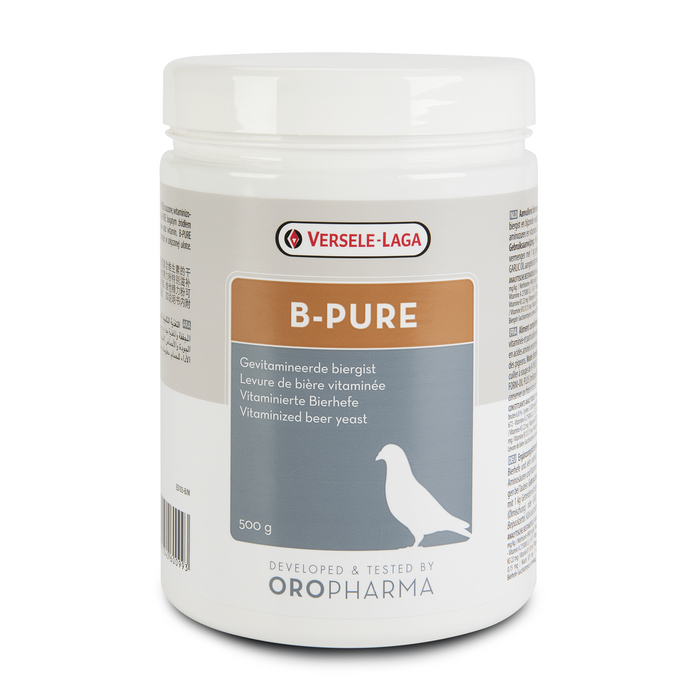 Oropharma B-Pure 500 g
by Oropharma

Product presentation
Complementary feed for pigeons. Oropharma B-Pure is a top quality dried brewer's yeast enriched with vitamins. This dietary supplement increases the condition and the training drive in youngsters. Brewer's yeast (Saccharomyces cerevisiae) is a very valuable food supplement thanks to the high level of essential amino acids and the wealth of vitamin B, minerals and trace elements. In addition to the top quality yeast, B-Pure also contains a balanced amount of vitamins which the pigeon needs to regulate the biological processes in its body.

Directions for use
Mix 1 tablespoon of B-Pure with 1 kg of grains, which have previously had 1 tablespoon of Oropharma Form-Oil-in-1 or Oropharma Garlic Oil poured onto them. 
Give once a week all year round. Prepare fresh every time.