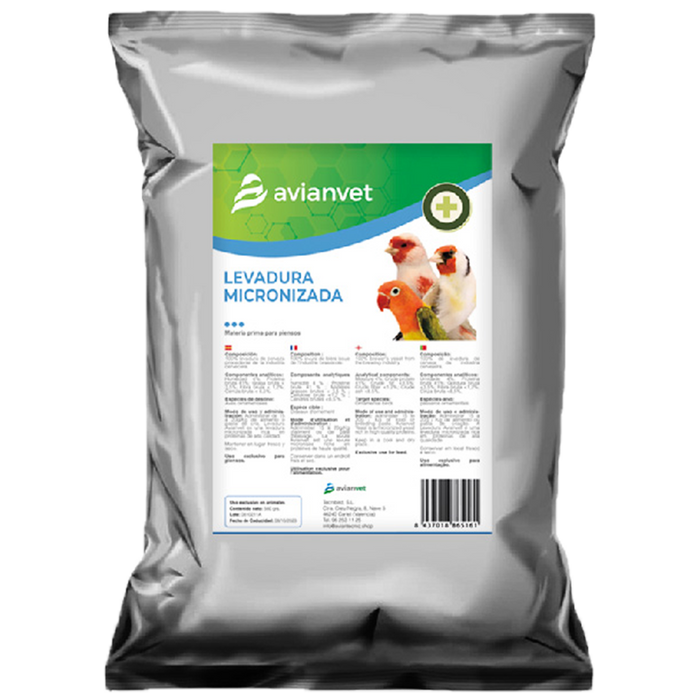 Avianvet Levadura Micronizada (Micronized Brewer's Yeast) 500 g
by Avianvet
Avianvet Levadura Micronizada (Micronized Brewer's Yeast)
Micronized Brewer's Yeast Avianvet  is a raw material for feed based on brewer's yeast.
Brewer's yeast can be used to increase the protein ration of pasta and feed.
Composition of Avianvet Micronized Yeast: Saccharomyces cerevisiae 100% micronized.
Analytical components:  Moisture: 4%, Crude protein: 41%; Crude fiber <1.2%; Crude oils and fats < 3.5%; Gross ash < 8.5%.
Target species: ornamental birds.
Mode of use and administration of Avianvet Micronized Yeast: Administer the amount of 15-20g/kilo of feed or breeding paste. Avianvet micronized brewer's yeast is rich in high-quality protein.

Keep in a cool and dry place.
 Presentation of Avianvet Micronized Yeast: 500 gr per bag.
Exclusive use for feed.
Feed raw material