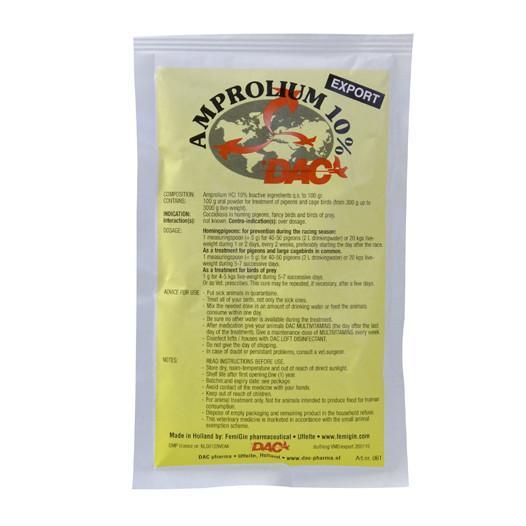 Dac Amprolium 10% 100 g
by Dac
(100gr) 
Amprolium for the treatment of Coccidiosis in pigeons. 
DOSAGE: 2 Measuring spoons (enclosed) for about 40 pigeons over 
2-1/2 lbs of grain or 1/2 gallon of water. Give for 5-7 consecutive days. Make sure no other water is available during treatment. We recommend that after treatment a probiotic is given, preferably Global's Entero-Extra for two days. This product should not be given on the day of shipping. During racing, give every 2 weeks for 1 or 2 days, preferable starting the day after the race. Store in dark dry place.