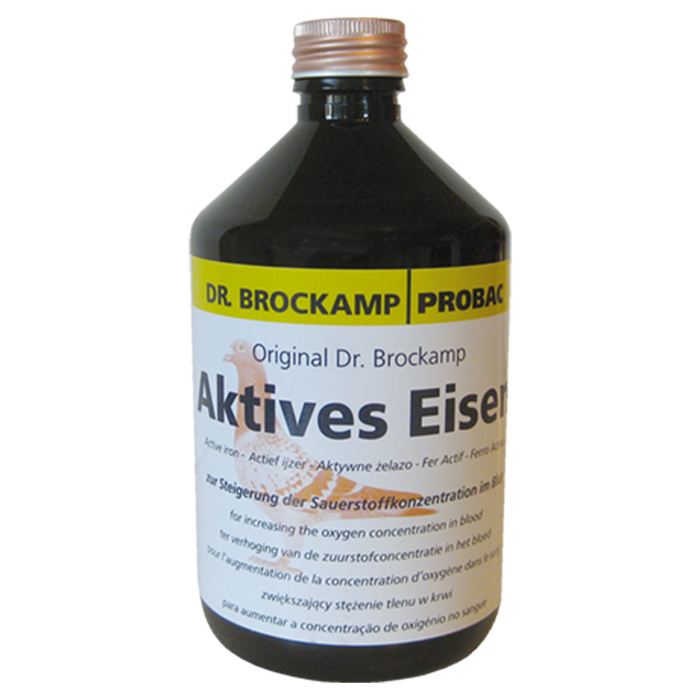 Dr. Brockamp Aktives Eisen 500 ml
by Dr. Brockamp
Description
500ml
Organically bound iron-chelate complex to accelerate oxygen transport in the blood.
Dosage
1 x weekly 5 ml active iron to 1 ltr. Water or 1 kg of feed for about 25 pigeons per day.
Ingredients
1,2-propanediol, sodium propionate
Notes
This supplementary feed may only be fed up to 1% of the daily ration because of the higher content of trace elements compared to complete feeds.
Additional information
Weight...... 0.665kg