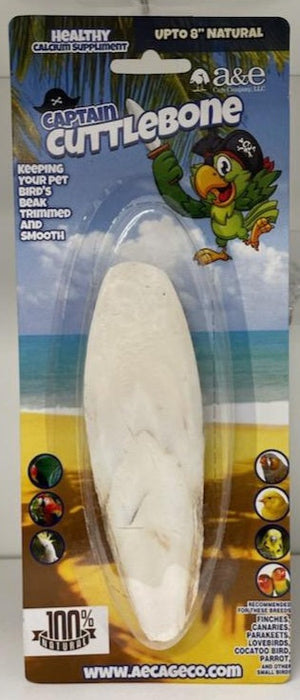 Cuttlebone is a 100% natural product and provides birds of important calcium and minerals. It helps in the care for the break of birds and also support the bloodstream, strengthens the bones and eggshells.
Suitable for all birds. With a practical clip for easy attaching to the cage.
Feeding Recommendation: 
Hand in the cage and leave at the free disposal of the bird. Remember that your birds must always have access to fresh drinking water. Store in a cool and dry place.
Not Intended for Human Consumption.