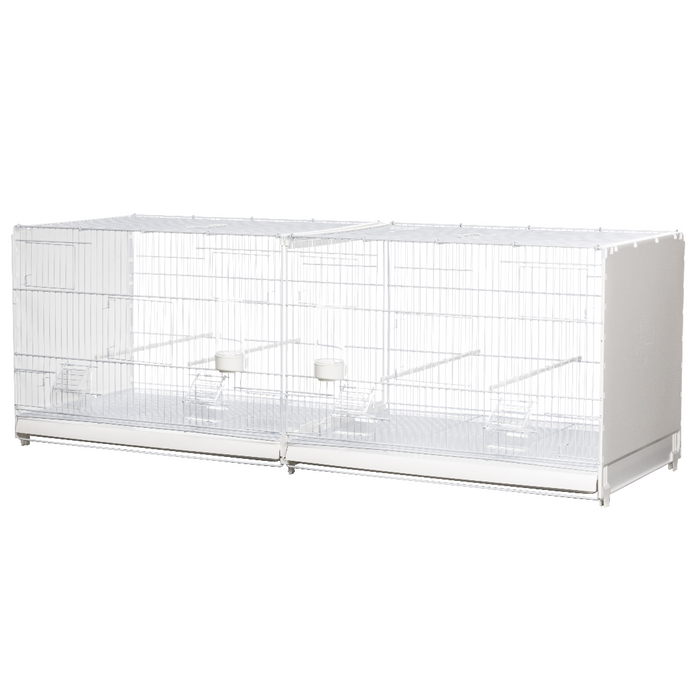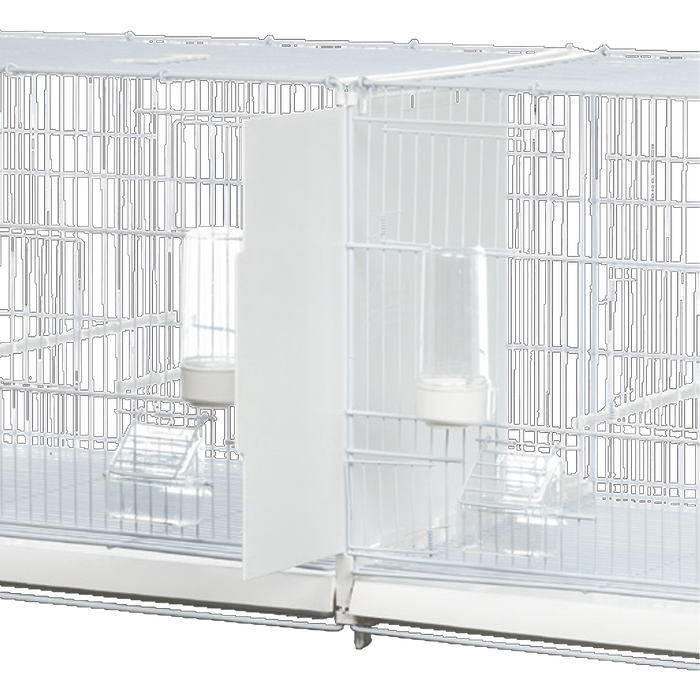 2GR Breeding Cage 120 Bormio Art. 401
by 2GR
2GR Gabbia Cova 120 Bormio

Gabbia Cova Da 120x40 cm
Item code: 401
White wire breeding cage, includes accessories. Ideal for canaries, finches, budgies, and similar small birds. Available individually or discounted box of 2.
Stackable and collapsible
White wire breeding cage with plastic sides and wire back wall
Can be converted to longer flight cage with aviary system available
Each cage comes complete with:
4 x nest box doors
2 x main doors
4 x feeder doors
4 trough feeder doors
2 x drinkers
4 x feeders
4 x perches
2 x plastic pull-out drawer
1 x solid plastic centre divider
2 x wire bottom grill
Dim: cm. 122*42*44.5h/48*16.5*17.5 inch
Foldable

Stackable
Light Weight
New foldable cages for canaries, finches, parakeets, cockatiel. etc.